Nottingham gets ready for a Spring Clean as new litter and recycling bins roll out in the city centre
Nottingham's existing 'big belly bins' are set to be replaced as new stainless steel bins begin to roll out this spring, as part of wider plans to improve the look of the city centre.
Many of the big belly bins, which use solar energy to compact rubbish, are coming to the end of their useful lives. They have also had issues such as becoming blocked or people leaving rubbish nearby rather than opening the bin.
And for the first time, new recycling bins will be available to help residents and visitors to the city to recycle as much as possible when on-the-go – another string to Nottingham's bow as one of the greenest cities in the UK.
The new bins will:
Be large enough to contain a full size wheelie bin inside, making it easy and fast for the City Council's clean teams to empty them
Eliminate the single-use plastic bin liners currently used in the belly bins – saving 10,000 bags a year
Have a 'stubber' for easily putting out and disposing of cigarette stubs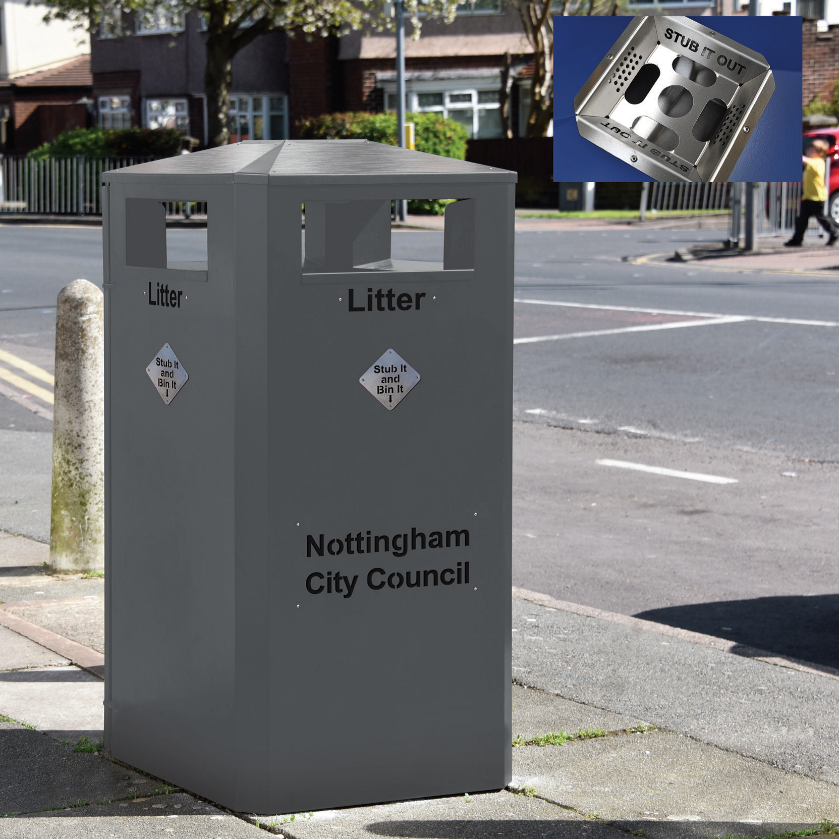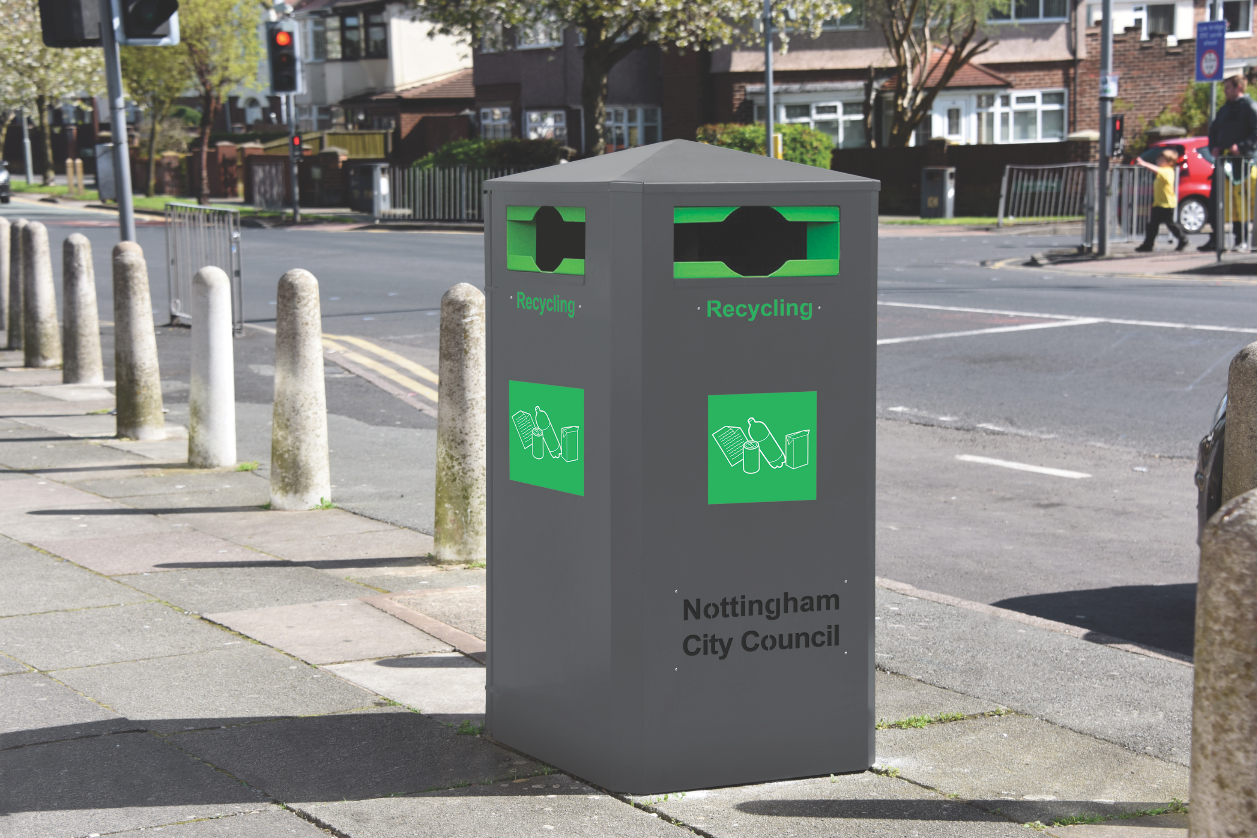 Plastic bottles and tubs, paper or cardboard and cans should go into the new bins, while paper cups from cafes or fast-food restaurants, along with plastic lids, stirrers, plastic straws and compostable cups cannot be recycled and should be put in the general waste bin.
Councillor Rebecca Langton, Nottingham City Council's Portfolio Holder for Communities … said: "I'm delighted to see the smart new bins going in around the city – I know they will be really popular and well-received. As well as eliminating single-use plastic bags, the new recycling bins mean that for the first time, people in Nottingham can recycle when they're out and about.
We're urging people working, living or visiting Nottingham to look after the new bins and help us ensure that as much waste is recycled as possible."
Notes
The new bins will be installed over a four year period beginning March 2020. Around 40 bins will be installed as part of the first wave during spring/summer 2020
Plastic bottles and tubs, paper or cardboard and cans should go into the new bins, while paper cups from cafes or fast-food restaurants, along with plastic lids, stirrers, plastic straws and compostable cups cannot be recycled and should be put in the general waste bin