Details to build a new Sherwood Library have been revealed as contracts are signed with a developer, which will see the whole site redeveloped.
The Sherwood Library site, located on Spondon Street, is currently owned by Nottingham Council, and includes former social services offices, a car park and three retail units, as well as the existing library. The current buildings are in a poor state of repair and the library no longer meets the standards expected by library users.
In 2017, Nottingham City Council conducted a consultation with Sherwood library users about the next steps for the library, and as a result, last year the council carried out an exercise to identify a preferred contractor to buy and develop the site. The contractor has been named as Hockley Developments.
The deal will see a mixed-use scheme created (subject to planning permission) including a new high-quality library, homes and a large retail unit. As part of the development, a new public car park will replace the existing one.
In exchange for the value of the land, a new library will be provided, which will be more energy efficient and economical to run, and is expected to attract more people with its modern facilities. The arrangement means that the council will lease back the library on a long-term lease, but retain ownership of the new car park.
Subject to obtaining planning approval, Hockley Developments expect to be on site early in 2021.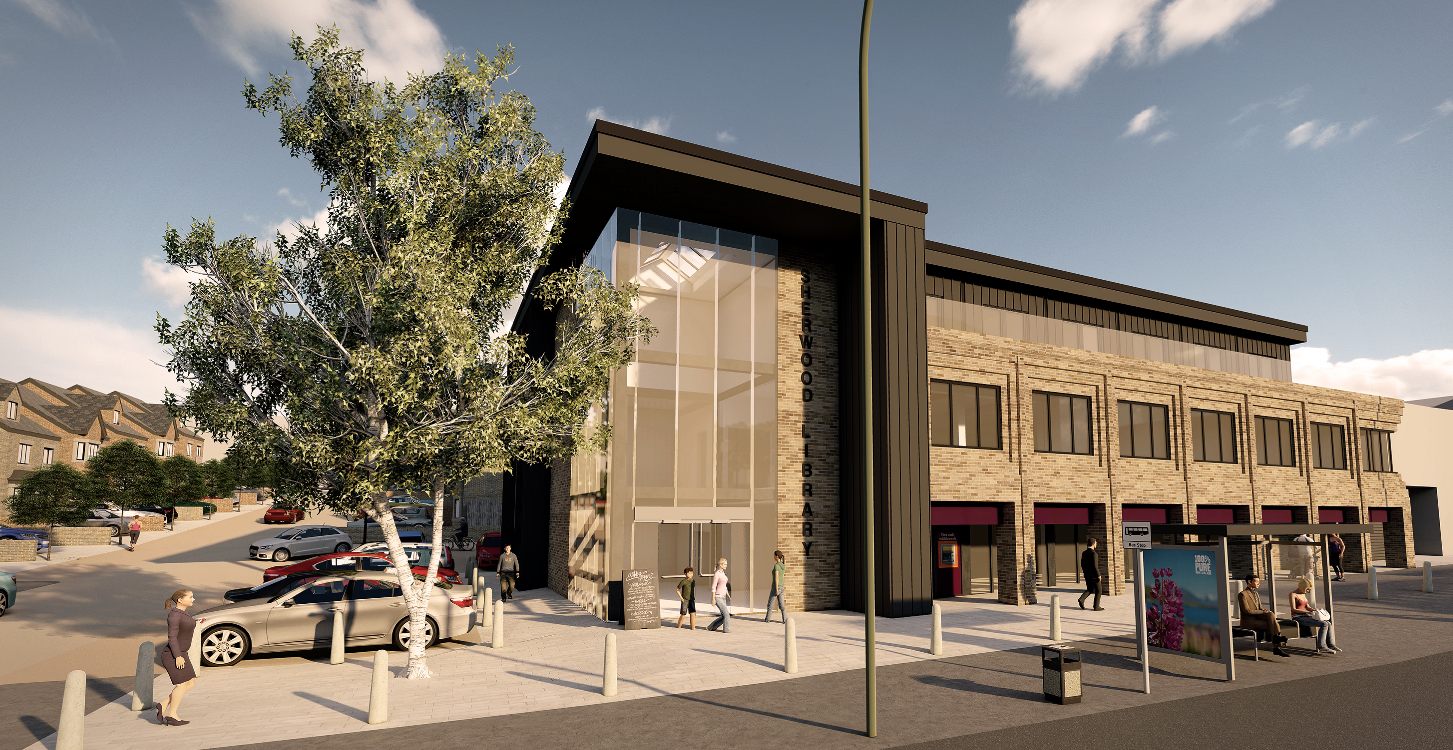 The development has been phased in such a way that car parking and the electric car charging points will be available during the construction period, so remain accessible to visitors in Sherwood. During this period, all library card memberships remain valid at all other Nottingham City libraries for accessing books and facilities, such as PC, scanning & printing services.
This new development comes at a time when many neighbourhood libraries are now located in joint service centres alongside other services, and new libraries have been created in deals with developers, such as Strelley Road Library which was built in 2018 as part of an Independent Living Scheme development in Bilborough, providing better libraries with modern spaces and facilities.
Nottingham City Council's Portfolio Holder for Leisure and Culture, Cllr Dave Trimble, said: "Libraries are a great community hub and an incredible resource for information, education, entertainment and more. It is great that since identifying that Sherwood Library would no longer meet the needs of library users, we have been able to work closely with Hockley Developments and arrange a development at no capital cost to the council which forms part of a larger redevelopment scheme for the area.
"It is hoped that the new high-quality library will become part of the Sherwood community, given the old one was so popular and saw a large number of library users enjoy it regularly."
Alan Forsyth, Managing Director at Hockley Developments, said: "We are delighted to have been chosen to partner with Nottingham City Council to carry out the redevelopment of Sherwood library and the surrounding area.
"As a Nottingham based property development company, employing hundreds of Nottingham based workers directly and indirectly, this is a project that excites us and we look forward to investing over £6m in the Sherwood area over the next 2.5 years. We believe this investment will create many jobs during the development, and many long-term jobs through the creation of a large commercial space plus some much-required further housing in the area, in an excellent residential area, just 1.5 miles to the city centre.
"We expect to be on site early in 2021 after submitting planning in December this year – with the library handed over late Summer 2022, and further housing being completed over the following 12 months".
Due to Covid 19, all Nottingham City libraries have experienced some periods of closure or change to facilities this year, such as Click & Collect. To help library users understand what these changes are and what facilities are still available, a dedicated page has been created at www.nottinghamcity.gov.uk/leisure-and-culture/libraries/coronavirus
There is also a wide range of digital resources available 24/7 via the Online Library, which includes eBooks, eMagazines and eAudio, as well as links to resources relating to Business support and keeping kids busy, plus many more.