Nottingham City Museums is delighted to share news of the launch of its latest and largest international touring exhibition to date, Lost in Lace: Lace and Lacemaking in Nottingham, at Ningbo Museum, China.
As soon as Covid-19 lockdown was announced, a large selection of carefully-selected lace artefacts from the Nottingham City Museums collection was held at Heathrow Airport and was prevented from travelling to China. Despite many months of planning and preparation, Covid-19 almost thwarted an exclusive exhibition of Nottingham Lace travelling to Eastern China for a special tour of two major cities. However, with a bit of patience, Nottingham's sister city of Ningbo safely opened up for visitors again last week to host a very special selection of lace to promote Nottingham and its own textile history.
The exhibition, Lost in Lace: Lace and Lacemaking in Nottingham, has drawn 263 individual pieces from the collection that reflects a broad survey of the advancements, skill, ingenuity and creativity of the lacemakers and designers who once inhabited the city, but also showing the Nottingham Museums Collection as one of the most important lace collections in the world.
The exhibition spans more than 250 years of lace making, including: hand-made 'bobbin' lace; the earliest known example of Nottingham made-made lace from 1769; unique and complex one-off exhibition pieces from inventive Victorian manufacturers; modern textiles by world-renowned design firm Timorous Beasties; 17 dresses and accessories covering 180 years of female fashion; contemporary artworks by Teresa Whitfield and Nottingham-based artist Joy Buttress; lace made for Royalty (including Queen Victoria's knickers!); as well as films and documentaries commissioned by Nottingham Museums from its Lace Unravelled international conference and lace festival held at Newstead Abbey in 2016.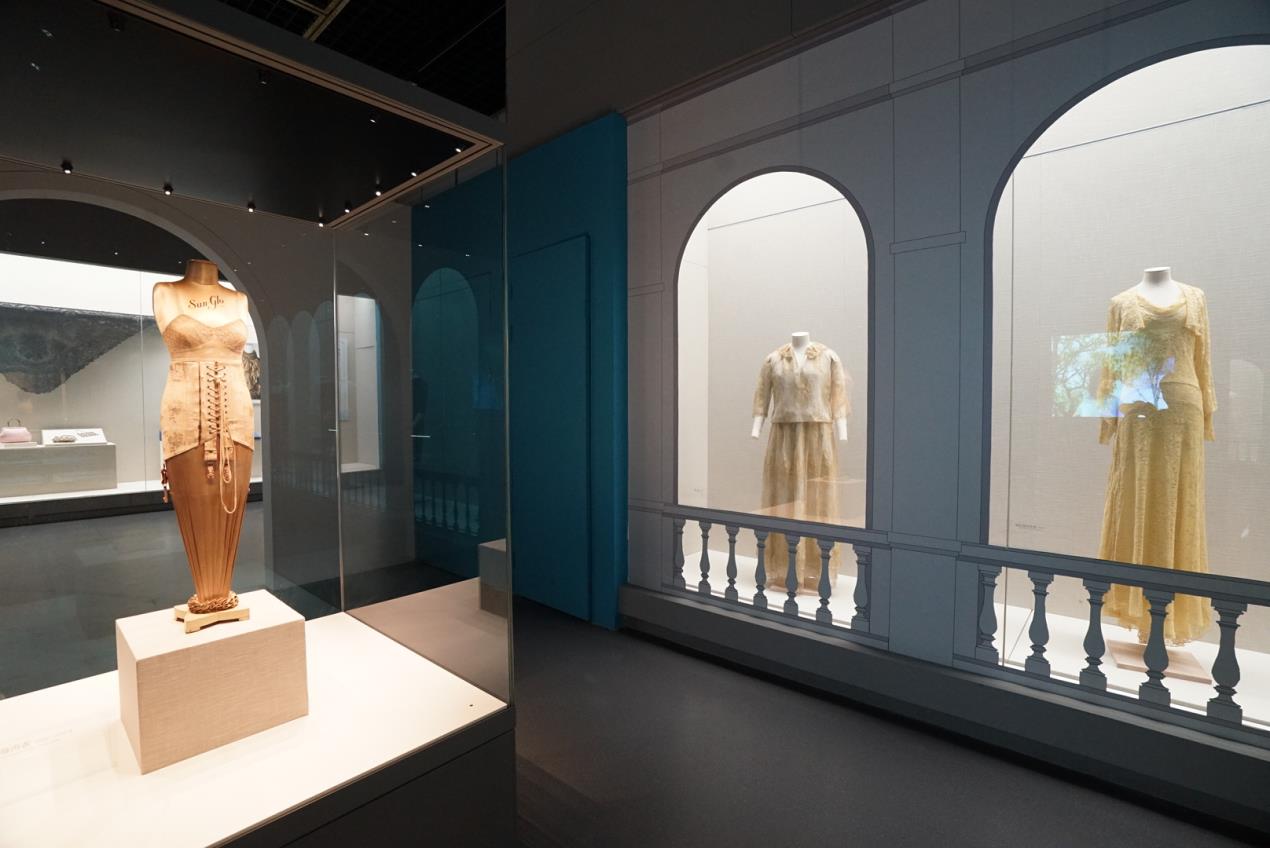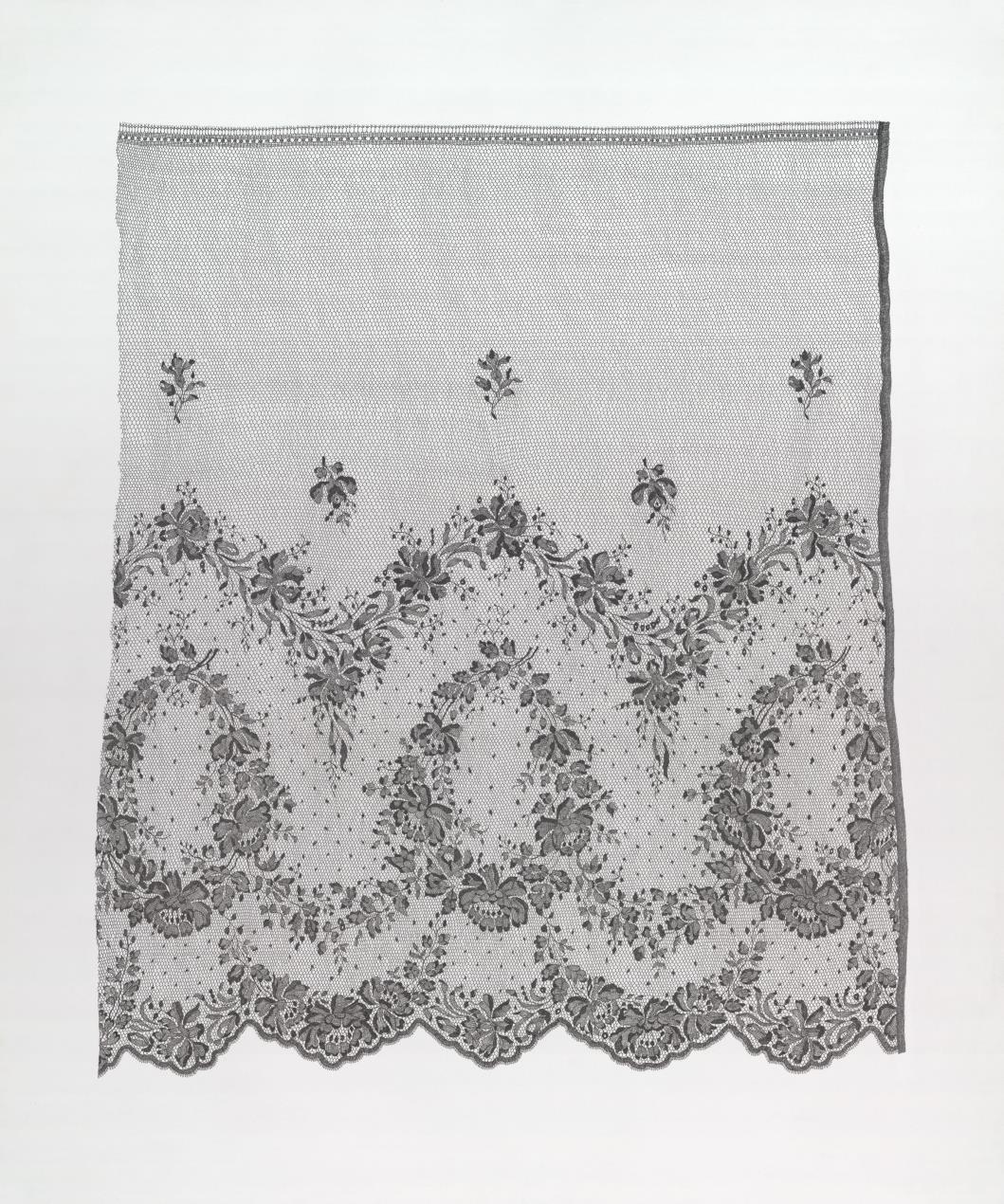 The exhibition also features the museum service's most recent acquisitions: five delicate lace-knitted baby shawls which have been worn by Princes George and Louis, Princess Charlotte, and Archie Mountbatten-Windsor, kindly donated by the family-run Nottingham-based luxury knitted lace clothing company G.H. Hurt & Son; and four large-scale lace panel curtains from 1876 donated by Sir Harry Djanogly, representing scenes from Robin Hood, Wagner's Lohengrin opera, Don Quixote, and Hamlet.
Nottingham City Council's Portfolio Holder for Leisure and Culture, Councillor Dave Trimble, said:
"We are delighted that the Nottingham Lace has arrived safely in China, and that we are able to raise awareness of the lace origins from the City of Nottingham.
"With the exhibition collection spanning over 250 years, it is one of Nottingham City Museums' largest international exhibitions, and is a major success for the people of Nottingham to be able to share its story on a global stage. It shows the important story of lacemakers and designers who once inhabited the city as well as the significance of recent acquisitions to the collection.
We are thrilled to work with international Museums, such as Ningbo Museum, to share the exhibition so that it can be enjoyed by as many people as possible across the world."
Chief Operating Officer of Nottingham City Museums, Ron Inglis, said:
"In 1878, the City Corporation [now Nottingham City Council] began buying collections all over Europe and acquired donations from all over the world, including some fine examples of Chinese silk garments and ceramics. These were acquired for their variety of colour and form to give inspiration to the people of Nottingham and to the designers training in the early Art School in Nottingham.
"By inspiring good quality of design, the lace industry was able to develop using patterns and decorative forms from all over the world as inspiration. In 1897, Nottingham was granted the status of city by Queen Victoria. By then it was a major centre for lace production employing more than 20,000 people and exporting its products all over the world. Many of the motifs taken from museum collections can be seen in the lace produced, which was then reproduced in those worldwide exports.
"Since the Nottingham City Council lace collection has been granted the award of Designated Status by Arts Council England, it has gained recognition as being a collection of national and international importance. This exhibition is the first time it has travelled outside of Great Britain and I very much hope that it will be enjoyed by visitors in China, whose own culture inspired so much of the industry represented."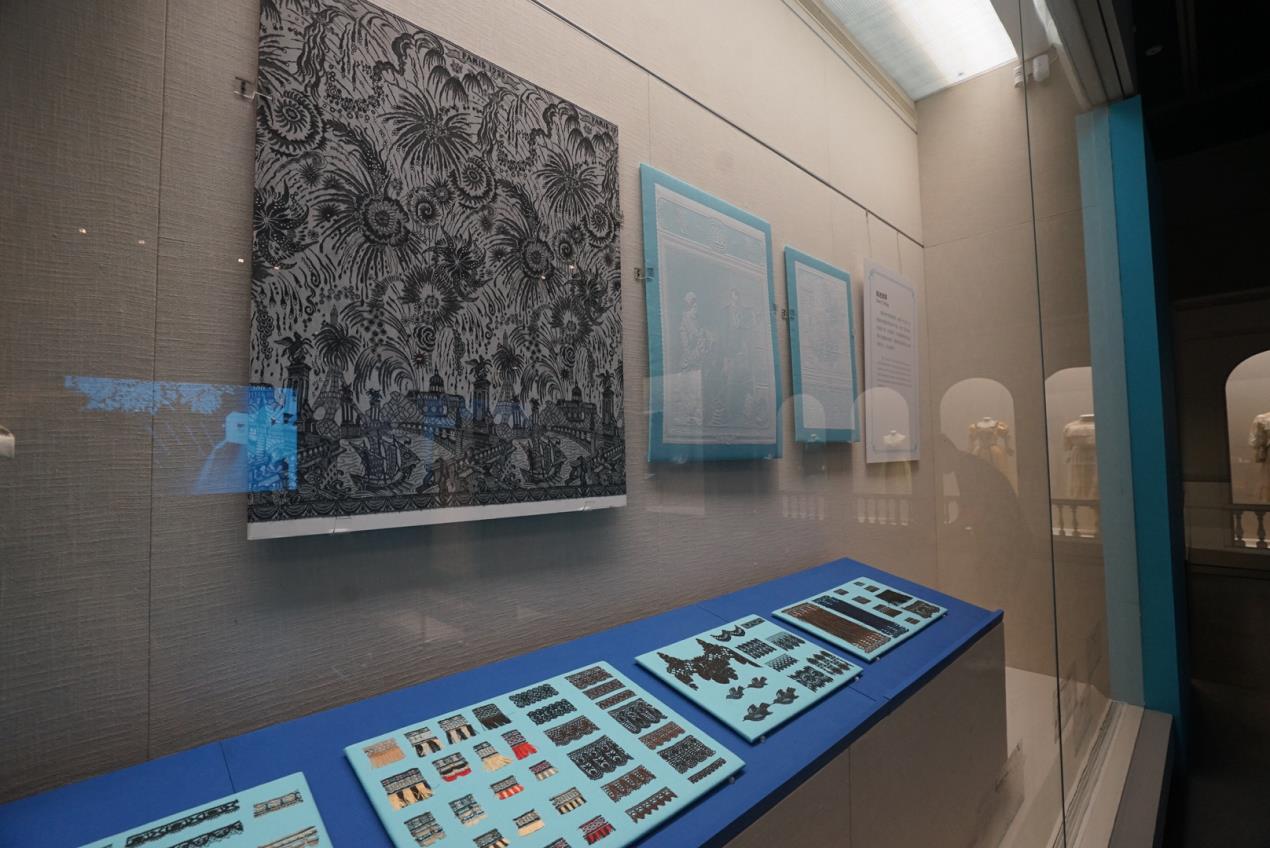 Although the great industrial production of lace in Nottingham has largely gone, as economic changes have moved the industry overseas, Nottingham still has many individual craftspeople who work in lace and their works are highly-prized. Nottingham has continued its centuries-old industry, with modern inspiration, and has adjusted to more modern tastes. Nottingham Museums continues to collect lace to enrich its collection of Nottingham-inspired textiles, and Lost in Lace celebrates and showcases the legacy of this material to the world.
"Since Ningbo and Nottingham became twin cities in September 2005, they have conducted comprehensive communications and cooperation in politics, economy, culture, education and other fields, and their local museums, as diplomats of urban culture, have also played an irreplaceable role. This exhibition,'"Lost in Lace: Lace and Lace-Making in Nottingham' highlights lace as a cultural symbol characterising Nottingham's unique identity and rich urban, industrial and social history, which in turn creates new bonds and a platform for cultural exchange and interaction between these two cities." Ningbo Museum
The exhibition will show in Ningbo, which also has a history of textile manufacturing, until September 2020 before travelling to Nanjing until late December. Nottingham Museums also hopes to secure further venues throughout the world as part of this tour, including North America and Canada.